Latest News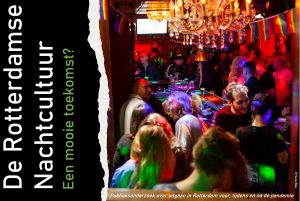 Missing the Masses: responses to the lack of nightlife activities during the pandemic – the Rotterdam case.
During the COVID-pandemic, the lack of nightclubbing, dancing and drinking has a huge impact on both the social and mental aspects of nightlife visitors. Research by POPLIVE member Martijn Mulder affirms this social and mental relevance of the nightlife economy. 'Going out' is not just fun, it's a basic need in the lives of many. In an additional report (in Dutch) Martijn advises the municipality of Rotterdam to adopt new strategies that better justify the value of urban nightlife.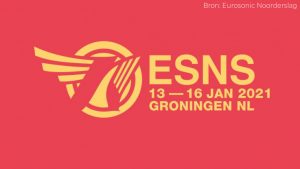 POPLIVE @ Eurosonic Conference 2021
[for English see below]
POPLIVE heeft bijgedragen aan een positieve noot tijdens Eurosonic 2021, dat vanzelfsprekend geheel in het teken stond van de gevolgen van Covid-19 voor de muziekindustrie. Op zaterdag 16 januari was het panel 'Het Mooie van de Crisis', waarin POPLIVE-onderzoeker Martijn Mulder een presentatie gaf over de veerkracht van de Nederlandse liveindustrie tijdens het eerste jaar van de pandemie.
More news
Staging Popular Music: Researching Sustainable Live Music Ecologies for Artists, Music Venues and Cities
POPLIVE is a large-scale research project on live music at the Erasmus University and the Rotterdam University of Applied Sciences, in collaboration with the VNPF and MOJO Concerts. The project is funded by the NWO as part of the Topsector Creative Industries.
The project is focused on how local live music ecologies can contribute to value creation in the careers of pop musicians, the position of music venues and festivals, and the local (urban) society in general. What is the role of live music ecologies in skill and talent development of young artists? What is a healthy balance between structural and temporary live music infrastructure? What is the value of live music ecologies for cities? In the project a mixed approach is used of both extensive quantitative, and intensive qualitative information.
On this website you can learn more about the POPLIVE project, the latest news, the team, partners and publications. Furthermore, we are more than interested to hear your opinion. So if you have any ideas, suggestions, comments or questions about the POPLIVE project, do not hesitate to contact us!
Read more