Latest News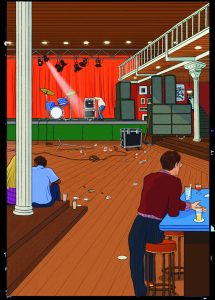 Martijn Mulder successfully defends PhD thesis on venues and festivals
On July 7, 2023, POPLIVE researcher Martijn Mulder defended his PhD Thesis "I was There!" at Erasmus University Rotterdam. The goals of this study have been to map the live pop music practice in the 21st century, achieve an understanding of value creation within live music, and assess the feasibility of an ecology approach to live music. The book is built from a holistic (interdisciplinary, multi-epistemological) perspective on live music and approaches the subject from both what happens onstage, how that is organised backstage and how that is received and experienced frontstage. A digital copy of the Thesis can be downloaded here. An article about the study in Dutch newspaper Trouw can be found here.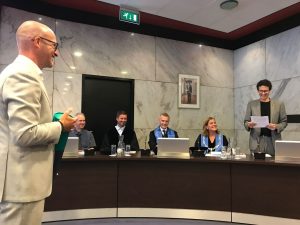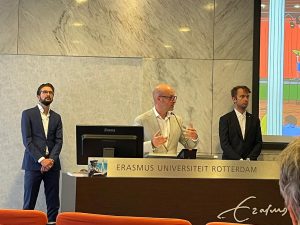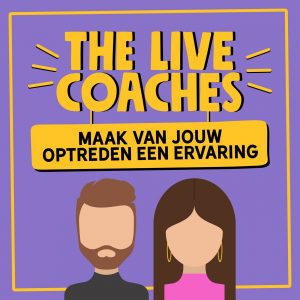 POPLIVE research in podcast series The Live Coaches (Dutch)
The Live Coaches is a podcast series in The Netherlands hosted by Vincent de Raad en Melanie Esther. They interview people from the pop music sector with the goal to help (emerging) artists to learn more about performing live. In the first episode of the second season, POPLIVE-researcher Martijn Mulder explores live performance in pop music from a scientific context. Based on his research on venues and festivals and on how the audience members construct their experience of the concert, he explorer how academic research can benefit the daily practice of doing gigs. The podcast can be found here and on Spotify.
More news
Staging Popular Music: Researching Sustainable Live Music Ecologies for Artists, Music Venues and Cities
POPLIVE is a large-scale research project on live music at the Erasmus University and the Rotterdam University of Applied Sciences, in collaboration with the VNPF and MOJO Concerts. The project is funded by the NWO as part of the Topsector Creative Industries.
The project is focused on how local live music ecologies can contribute to value creation in the careers of pop musicians, the position of music venues and festivals, and the local (urban) society in general. What is the role of live music ecologies in skill and talent development of young artists? What is a healthy balance between structural and temporary live music infrastructure? What is the value of live music ecologies for cities? In the project a mixed approach is used of both extensive quantitative, and intensive qualitative information.
On this website you can learn more about the POPLIVE project, the latest news, the team, partners and publications. Furthermore, we are more than interested to hear your opinion. So if you have any ideas, suggestions, comments or questions about the POPLIVE project, do not hesitate to contact us!
Read more