Latest News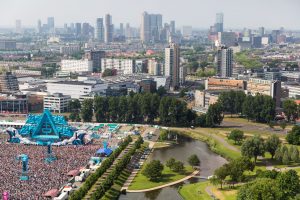 The future of music festivals in cities: an analysis of stakeholders' pursued values and experienced effects
Together with the rapid growth of urban music festivals in the second decade of the 21st century, most cities densified and gentrified at an equally fast pace. This increasingly leads to challenges for all stakeholders involved in urban festival planning: do we have enough suitable festival locations? How do we prevent nuisance? How to find a balance between the needs of both festival goers and local communities? How do we sustain our inner city festival culture?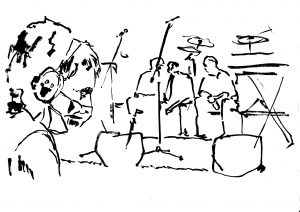 Whitepaper – A glimpse into the future of livestream music experience
In 2021, we live in a world where virtual live music has become mainstream, at least temporarily. More than a year ago, the corona crisis turned the entire music sector upside down, forcing music venues, festivals and artists to find alternative ways to stage the artists' performances. Commissioned by POPLIVE, Pink Kattenberg developed a whitepaper to start a discussion about livestreaming experiences. Outlining various future scenarios, the paper provides the music industry a look into the future.
More news
Staging Popular Music: Researching Sustainable Live Music Ecologies for Artists, Music Venues and Cities
POPLIVE is a large-scale research project on live music at the Erasmus University and the Rotterdam University of Applied Sciences, in collaboration with the VNPF and MOJO Concerts. The project is funded by the NWO as part of the Topsector Creative Industries.
The project is focused on how local live music ecologies can contribute to value creation in the careers of pop musicians, the position of music venues and festivals, and the local (urban) society in general. What is the role of live music ecologies in skill and talent development of young artists? What is a healthy balance between structural and temporary live music infrastructure? What is the value of live music ecologies for cities? In the project a mixed approach is used of both extensive quantitative, and intensive qualitative information.
On this website you can learn more about the POPLIVE project, the latest news, the team, partners and publications. Furthermore, we are more than interested to hear your opinion. So if you have any ideas, suggestions, comments or questions about the POPLIVE project, do not hesitate to contact us!
Read more