Latest News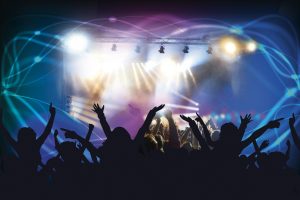 Live music survey (in Dutch)
Heb je afgelopen jaar livemuziek bezocht in Nederland? Neem dan deel aan het livemuziek onderzoek van POPLIVE. In dit onderzoek stellen we je vragen over concerten en festivals die je hebt bezocht. Ook horen we graag je mening over specifieke onderdelen van je livemuziekbeleving zoals betalingswijze en het gebruik van smartphones tijdens optredens. Invullen van de vragenlijst kost je ongeveer 10-12 minuten en als je deelneemt maak je kans op 1 van de 10 Ticketmaster giftcards à €50. Om deel te nemen aan het onderzoek klik je hier.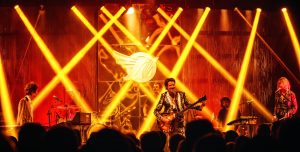 Early-career musicians in the Dutch music industry
At the end of 2018 Rick Everts, Dr. Pauwke Berkers and Dr. Erik Hitters investigated 21 early-career pop acts who performed at the Eurosonic Noorderslag edition of 2018. These musicians were interviewed about their career strategies, the way they approached their work and their experiences in the Dutch music industry. In addition, they participated in a diary study to map their daily work activities. While the articles written on the basis of these data are currently under review, in this blog post some of the main findings are presented.
More news
Staging Popular Music: Researching Sustainable Live Music Ecologies for Artists, Music Venues and Cities
POPLIVE is a large-scale research project on live music at the Erasmus University and the Rotterdam University of Applied Sciences, in collaboration with the VNPF and MOJO Concerts. The project is funded by the NWO as part of the Topsector Creative Industries.
The project is focused on how local live music ecologies can contribute to value creation in the careers of pop musicians, the position of music venues and festivals, and the local (urban) society in general. What is the role of live music ecologies in skill and talent development of young artists? What is a healthy balance between structural and temporary live music infrastructure? What is the value of live music ecologies for cities? In the project a mixed approach is used of both extensive quantitative, and intensive qualitative information.
On this website you can learn more about the POPLIVE project, the latest news, the team, partners and publications. Furthermore, we are more than interested to hear your opinion. So if you have any ideas, suggestions, comments or questions about the POPLIVE project, do not hesitate to contact us!
Read more