Latest News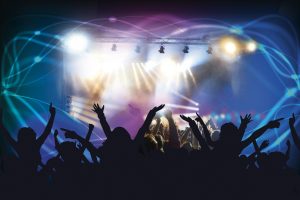 Live music survey (in Dutch)
[update] Het landelijke livemuziek onderzoek van POPLIVE is inmiddels afgesloten. Meer dan 1500 Nederlanders die in 2019 minimaal één concert of muziekfestival hebben bezocht, vulden de vragenlijst in. De tien deelnemers die de Ticketmaster giftcards hebben gewonnen, hebben hierover inmiddels bericht ontvangen via het opgegeven mailadres. Binnen enkele maanden worden de eerste resultaten van het onderzoek verwacht. Deze zullen onder andere via deze site gepubliceerd worden.
Veel dank aan iedereen die de moeite heeft genomen de vragenlijst in te vullen!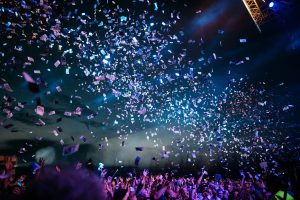 Pop music venues and festivals: opportunities and threats
As part of the POPLIVE project, Martijn Mulder investigated the current state of the Dutch live music industry, more specific the most common stagers of live music: dedicated venues and festivals. Based on interviews with directors of both venues and festivals in Dutch cities, several themes were extracted and analyzed. The papers written on the basis of these data are currently under review. This blog gives a sneak preview of the results.
More news
Staging Popular Music: Researching Sustainable Live Music Ecologies for Artists, Music Venues and Cities
POPLIVE is a large-scale research project on live music at the Erasmus University and the Rotterdam University of Applied Sciences, in collaboration with the VNPF and MOJO Concerts. The project is funded by the NWO as part of the Topsector Creative Industries.
The project is focused on how local live music ecologies can contribute to value creation in the careers of pop musicians, the position of music venues and festivals, and the local (urban) society in general. What is the role of live music ecologies in skill and talent development of young artists? What is a healthy balance between structural and temporary live music infrastructure? What is the value of live music ecologies for cities? In the project a mixed approach is used of both extensive quantitative, and intensive qualitative information.
On this website you can learn more about the POPLIVE project, the latest news, the team, partners and publications. Furthermore, we are more than interested to hear your opinion. So if you have any ideas, suggestions, comments or questions about the POPLIVE project, do not hesitate to contact us!
Read more