Latest News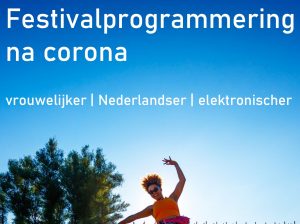 Vrouwen en Nederlandse artiesten grijpen de macht op de festivalpodia
[for English see below]
Vrouwelijke en Nederlandse artiesten zijn aan een sterke opmars bezig in het Nederlandse festivallandschap. Bij meer dan een derde (34%) van alle muziekoptredens op de festivals stond een vrouwelijke artiest op het podium en dat aandeel was nog nooit zo hoog; in 2016 was het nog 18%. Nooit eerder stond er bij een groot Nederlandse festival bij meer dan de helft van de programmering een vrouwelijke artiest op het podium, in 2022 was dat wel het geval bij drie festivals: Best Kept Secret, Motel Mozaique en Welcome to the Village. Deze en andere resultaten over de line-ups van onze grootste festivals is te vinden in dit rapport.

POPLIVE @ Dutch conference for venues, festivals & events
On 19 September 2022 the Dutch annual conference for pop music venues and festivals took place at TivoliVredenburg, Utrecht. POPLIVE researchers Erik Hitters and Martijn Mulder contributed to this conference by organising a panel session in which they reflected on five years of POPLIVE research. They presented the most important findings of live music in the Netherlands before, during and after COVID, titled 'Venues and Festivals at a tipping point. After, they discussed the outcomes with Berend Schans (director of the industry association VNPF) and Margriet van Kraats (Creative Director of TivoliVredenburg).
More information about POPLIVE's contribution (in Dutch) can be found here.
The time table for the conference (in Dutch) can be found here.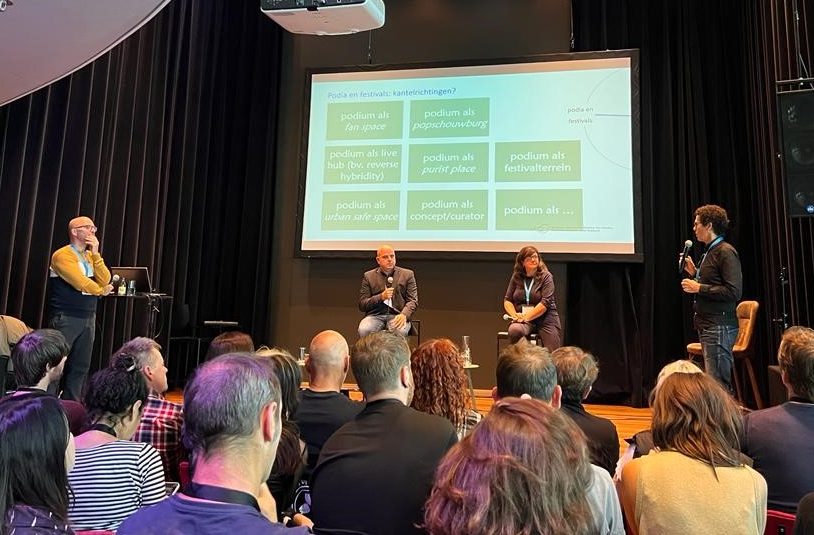 More news
Staging Popular Music: Researching Sustainable Live Music Ecologies for Artists, Music Venues and Cities
POPLIVE is a large-scale research project on live music at the Erasmus University and the Rotterdam University of Applied Sciences, in collaboration with the VNPF and MOJO Concerts. The project is funded by the NWO as part of the Topsector Creative Industries.
The project is focused on how local live music ecologies can contribute to value creation in the careers of pop musicians, the position of music venues and festivals, and the local (urban) society in general. What is the role of live music ecologies in skill and talent development of young artists? What is a healthy balance between structural and temporary live music infrastructure? What is the value of live music ecologies for cities? In the project a mixed approach is used of both extensive quantitative, and intensive qualitative information.
On this website you can learn more about the POPLIVE project, the latest news, the team, partners and publications. Furthermore, we are more than interested to hear your opinion. So if you have any ideas, suggestions, comments or questions about the POPLIVE project, do not hesitate to contact us!
Read more