Latest News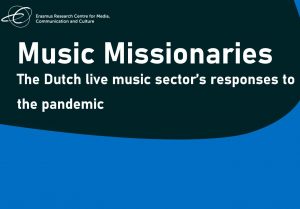 The Impacts of Covid-19 on the Live Music Industries
How does COVID-19 affect the live music sector in different European countries? What similarities and differences can be identified between these countries, concerning government support, live music regulations, performance opportunities and the resilience of the sector in general? On March 17th, POPLIVE participated in an IASPM_UK hosted seminar that outlined a sample of some of the academic work that has been taking place both regionally and nationally across Europe since the pandemic emerged. Martijn Mulder presented his paper 'Music Missionaries: The Dutch live music sector's responses to the pandemic'. Other contributions came from the UK (Wales, Liverpool, Birmingham), Germany and Norway. The seminar has been recorded and can be viewed here.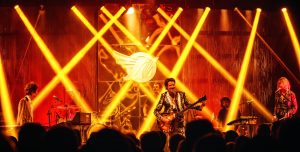 More news
Staging Popular Music: Researching Sustainable Live Music Ecologies for Artists, Music Venues and Cities
POPLIVE is a large-scale research project on live music at the Erasmus University and the Rotterdam University of Applied Sciences, in collaboration with the VNPF and MOJO Concerts. The project is funded by the NWO as part of the Topsector Creative Industries.
The project is focused on how local live music ecologies can contribute to value creation in the careers of pop musicians, the position of music venues and festivals, and the local (urban) society in general. What is the role of live music ecologies in skill and talent development of young artists? What is a healthy balance between structural and temporary live music infrastructure? What is the value of live music ecologies for cities? In the project a mixed approach is used of both extensive quantitative, and intensive qualitative information.
On this website you can learn more about the POPLIVE project, the latest news, the team, partners and publications. Furthermore, we are more than interested to hear your opinion. So if you have any ideas, suggestions, comments or questions about the POPLIVE project, do not hesitate to contact us!
Read more